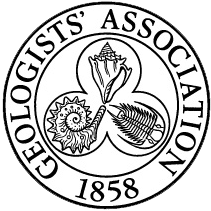 Affiliated to the Geologists' Association
Peterborough Geological and Palaeontological Group
The Peterborough Geological and Palaeontological Group
The Group was formally affilicated to the Geologists' Association on 7th May 2020
It has been set up to study the Geology and Palaeontology of Peterborough and surrounding areas, to promote educate and help further scientific knowledge. It is a successor to the Stamford and District Geological Society which has a long history of collecting in the area around Peterborough as well as running a programme of evening talks.
The intitial aim of the group is to carry on with the programme of field trips organised by the SDGS and which have been very productive over the years. Many specimens of scientific significance have been found and are now in museum collections. The most recent of these is the pliosaur discovered and excavated by SDGS members which is now in the collection of the North Lincolnshire Museum in Scunthorpe.
With the developing Coronavirus situation and in light of the latest Government advice. The PGPG are still unable to set any field trip date's in stone.
This is to protect the wellbeing of attendees and any of the site staff that they may come into contact with.
Hopefully we can all get out and about safely soon. And shall keep you posted along the way.
A longer-term ambition is to organise a programme of talks and presentations open to both members and non-members to explore the many different aspects of the sciences of geology and palaeontology.
The group has been set up with a commitment to ethical collecting practices