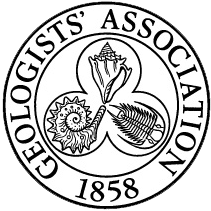 Affiliated to the Geologists' Association
Peterborough Geology and Palaeontology Group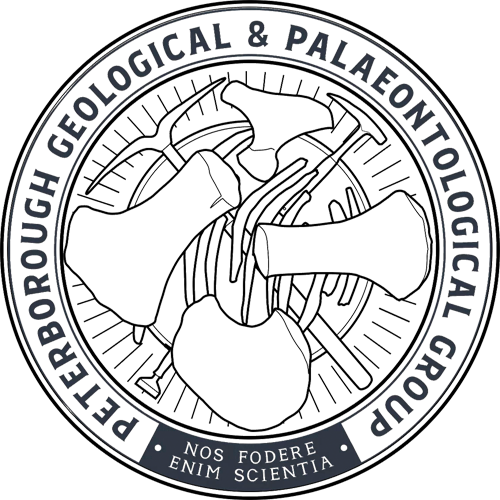 Finds
The annelids include earthworms, polychaete worms, and leeches. All members of the group are to some extent segmented, in other words, made up of segments that are formed by subdivisions that partially transect the body cavity. Segmentation is also called metamerism.
See above
Cephalopods are a Class of moluscs which include many extinct forms inluding Ammonites , Belemnites and Nautiloids. Modern cephalopods are mainly soft-bodied, and although such forms exist in the fossil record they are very rare, being preserved only under exceptional circumstances
Belemnites lived during the periods of Earth history known as the Jurassic and Cretaceous; together, these represent a time interval of about 135 million years. The Jurassic Period began about 201 million years ago and the Cretaceous Period ended about 66 million years ago.
Starfish, brittlestars, crinoids, sponges
Echinoderms are named for the spines or bumps covering the outer surface of the bodies of many of them (Greek root word echino- meaning spiny; Latin root word -derm meaning skin). Examples of echinoderms include sea stars, sea urchins, sea cucumbers, brittle stars, and feather stars
"Fish" is a paraphyletic grouping which includes Bony Fish (Osteichthyes) and Cartilaginous fish (Chondrichthyes), two groups which are only distantly related. In terms of phylogeny, bone fish are more closely related to tetrapods such as birds, reptiles and mammals than to sharks.
Elasmobranchii is a subclass of Chondrichthyes or cartilaginous fish, including sharks (superorder Selachii), rays, skates, and sawfish (superorder Batoidea).
Class Osteichthyes includes all bony fishes. Like all fishes, Osteichthyes are cold-blooded vertebrates that breathe through gills and use fins for swimming. Bony fishes share several distinguishing features: a skeleton of bone, scales, paired fins, one pair of gill openings, jaws, and paired nostrils.
The Heterodontiforms appear in the fossil record in the Early Jurassic, well before any of the other Galeomorphii, a group that includes all modern sharks except the dogfish and its relatives. However, they have never been common, and their origin probably lies even further back.
Actinopterygii (/ˌæktɪnɒptəˈrɪdʒiaɪ/; from actino- 'having rays', and Ancient Greek πτέρυξ (ptérux) 'wing, fins'), members of which are known as ray-finned fishes, is a clade (traditionally class or subclass) of the bony fishes.[2] They comprise over 50% of living vertebrate species.[3]
Chondrichthyes (/kɒnˈdrɪkθi.iːz/; from Ancient Greek χόνδρος (khóndros) 'cartilage', and ἰχθύς (ikhthús) 'fish') is a class that contains the cartilaginous fishes that have skeletons primarily composed of cartilage. They can be contrasted with the Osteichthyes or bony fishes, which have skeletons primarily composed of bone tissue. Chondrichthyes are jawed vertebrates with paired fins, paired nares, scales, and a heart with its chambers in series.
Geological specimens
Anything to do with geology rather than a fossil.
Also known as halite pseudomorphs. They are formed when crystals of salt form in a hypersaline body of water. When covered by sediments, the salt dissolves leaving a mould of the crystal.
Mammals
Ichthyosaurs, plesiosaurs, marine crocodiles and other marine reptiles
Gastropods, and so on. Because ammonites are so common, they are listed under a separate heading
Dinosaurs etc.
Coproplites, trace fossils